TOY MEETS ART
DEXTER LEE, JESSICA KONG, AND THE TOY FAMILY | HONG KONG AND TAIWAN
To build with mud, 2018
TOY MEETS ART
TOY meets Swiss Institute family | NEW YORK
After an incredible fundraising event for the Swiss Institute all TOY friends were offered a membership card for the institution on 38 St. Marks in order to support their exhibition and education program.
Inauguration of the TOY staircase to heaven in memory of Yves.
TOY MEETS ART
Studio visits in NYC | NEW YORK
We had the pleasure to visit KAWS, Zoe Buckman, Timothy Curtis and Daniel Arsham in their studios. All the artists shared their stories, art practices and future projects with our TOY group.
TOY MEETS ART
Berlin Master Award | BERLIN
TOY Berlin Master Award, 2018
The TOY Berlin Masters Award was presented for the second time this September to the winner of nine young artists selected for the Berlin Masters show. The 2018 Award winner is Andi Fischer, a young artist who only just graduated from Akademie der Künste in Berlin (www.andifischer.com). The 10'000 Euro prize, donated by Max and Monique and dedicated to Yves, enables the winner to realize new artistic projects, fund the production of works, allows them to have a solo show or can help them fund a publication. Over the space of the year we will follow Andi's career and track what the funds are used for and how this award has influenced his work and career. The winner also receives a TOY cap and is encouraged to do something that matters in the year ahead.
TOY MEETS ART
Berlin Master Award | BERLIN
TOY Berlin Master Award, 2017
BERLIN MASTERS is a talent and funding platform for young artists in Berlin.Initiated by the Berlin art expert Matthias Arndt, BERLIN MASTERS has been taking place annually during Berlin's Art Week since 2013. At the beginning of 2017, the project was integrated into the non-profit foundation BERLIN MASTERS FOUNDATION. Artists who live and work in Berlin up to 30 years of age are eligible to participate in BERLIN MASTERS. The Berlin curator, Philipp Bollmann, has been responsible for the curatorial concept and the selection of participating artists since 2016. Click here for more about BERLIN MASTERS
Read More…

The BERLIN MASTERS FOUNDATION acts as the organiser of BERLIN MASTERS at Pariser Platz. The curator and the organisers are strategically advised and accompanied by an artistic advisory board. The members of the advisory board include: art collector Florian Peters-Messer, publisher Uta Grosenick, art collectors Monique Burger and Heiner Wemhöner, artist Michael Sailstorfer, gallery owner Johann König and editor-in- chief of
Weltkunst Lisa Zeitz.

Sponsored by the art collectors Monique and Max Burger, the TOY BERLIN MASTERS AWARD is dedicated to Monique and Max Burgers son Yves Biggoer-Burger (1988-2011). This award is part of the "TOY cap projects – do something that matters in memory of a loved one". The art prize is awarded annually to one of the participants of the BERLIN MASTERS exhibition. The 10,000 euro prize money is to be used at the disposal of the artist for the
production of new works, an exhibition or a publication.
TOY MEETS ART
DEXTER LEE, JESSICA KONG, MANDY LEE, SUANN HUI | HONG KONG | BRAZIL
Where do trees come from, 2016/17
Teaching kids how to draw a tree from their imagination. TOY artist friends in HK took several children to a forest. They engaged in games and showed them how to create masks with objects from nature and how to draw a tree. We took these drawings to Bahia/Brazil and planted trees for all these children.
View the children's beautiful drawings here.
TOY MEETS ART
ISAAC CHONG WAI, GERMANY AND HONG KONG
One Sound, 2016
Monique's participation in the live performance of artist Isaac Chong Wai in Weimar: One Sound of the Histories, 2016. Max contributed together with TOY friends Elaine Ng and Fabio Rossi at the Kai Tak Runway Park in Hong Kong: One Sound of the Futures, 2016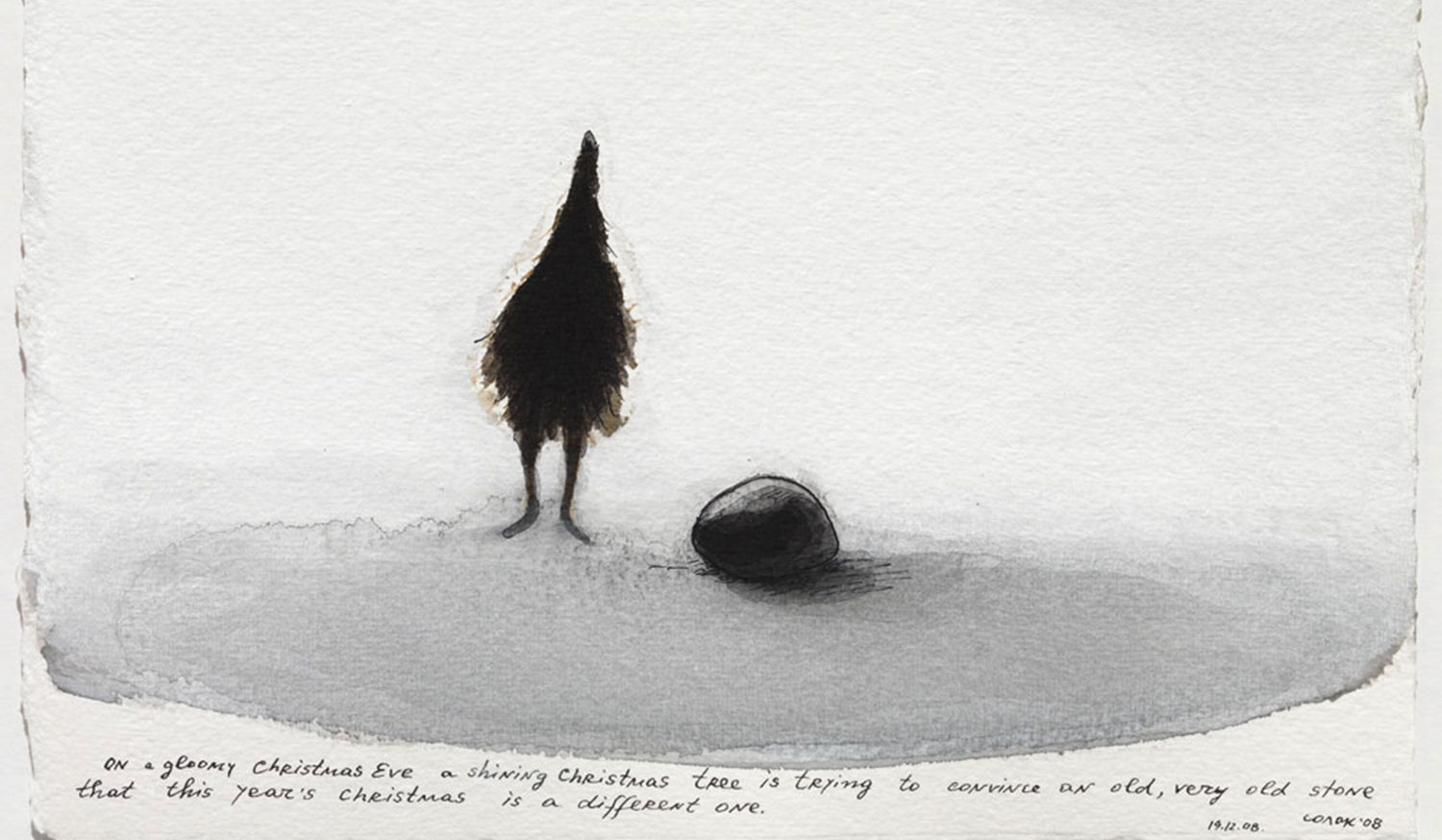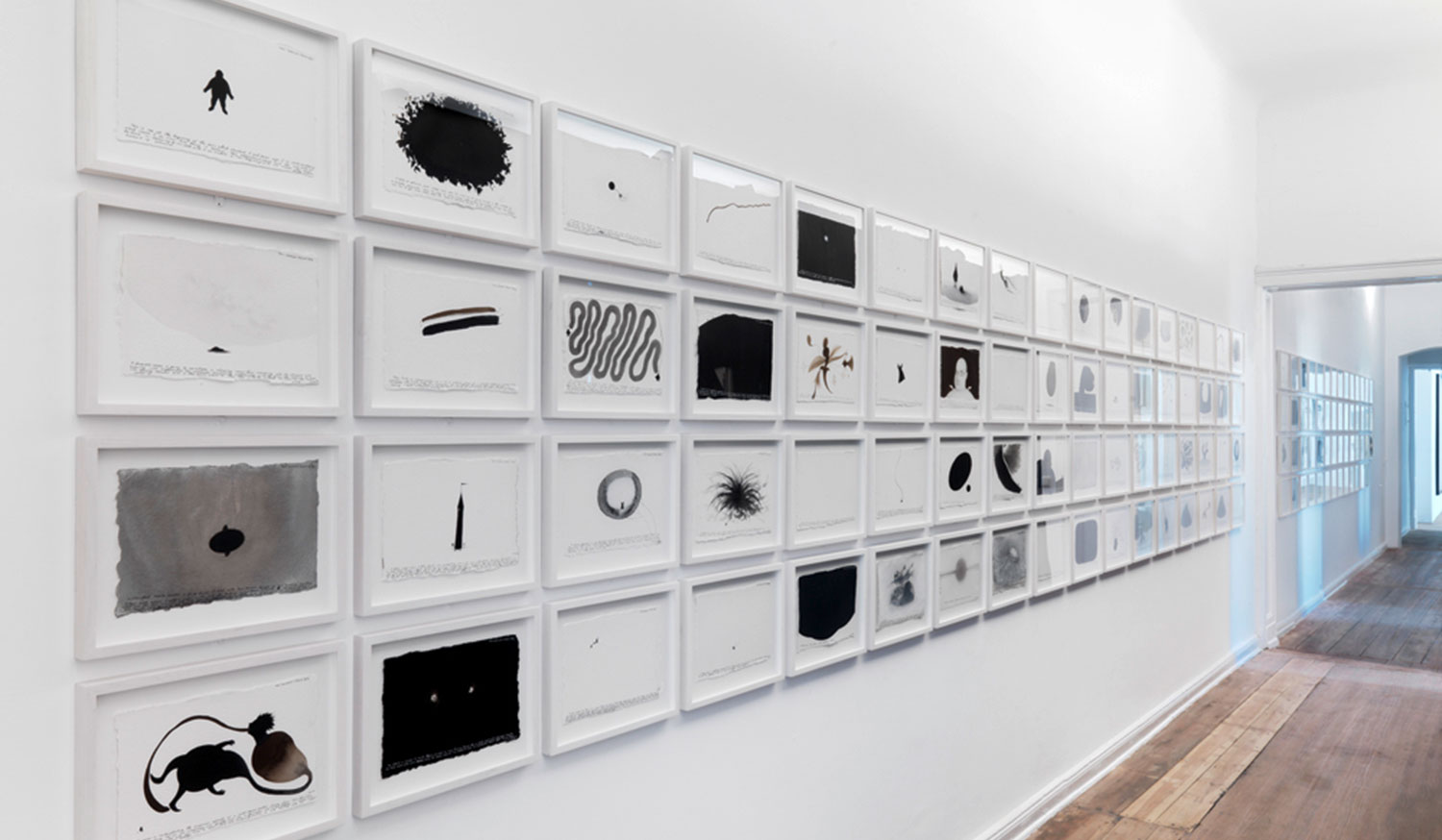 TOY MEETS ART
NEDKO SOLAKOV, BULGARIA
Optimistic Stories, 2008
Project continued by the TOY Family, 2016
Each TOY friend owns one "Optimistic Story" (of 123) in their homes and together as a TOY family we will always be the optimistic stories of the series by Nedko Solakov.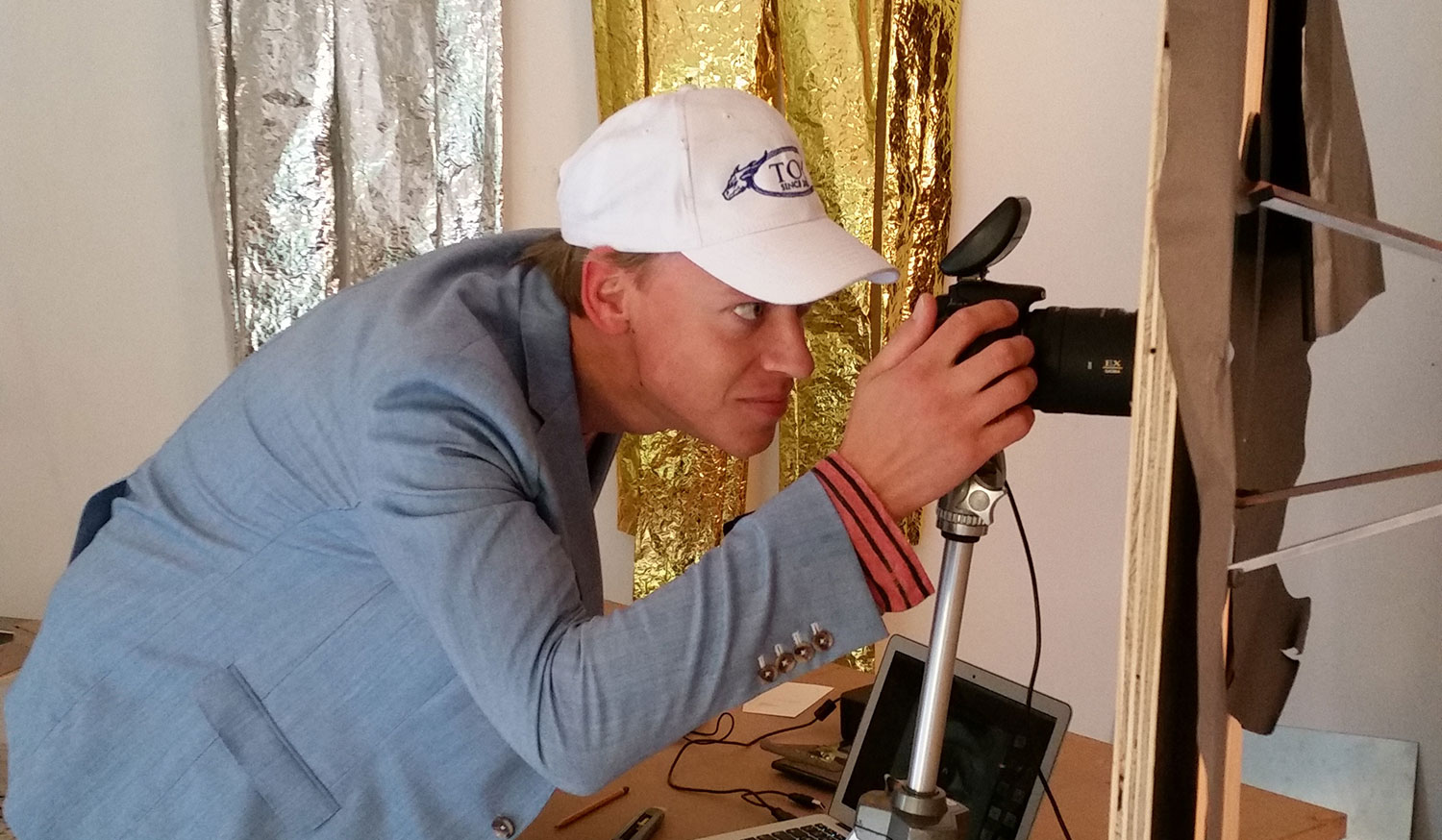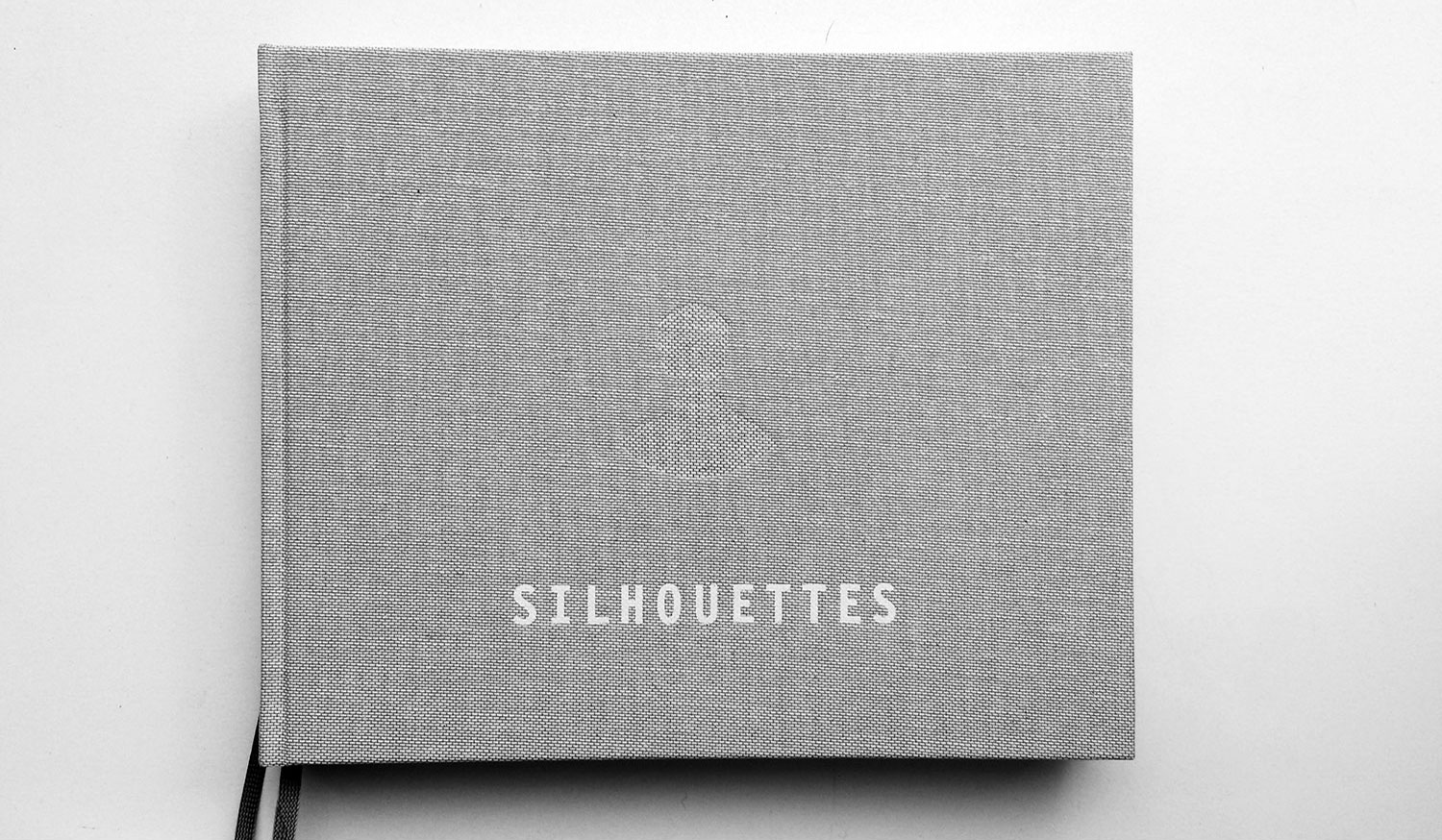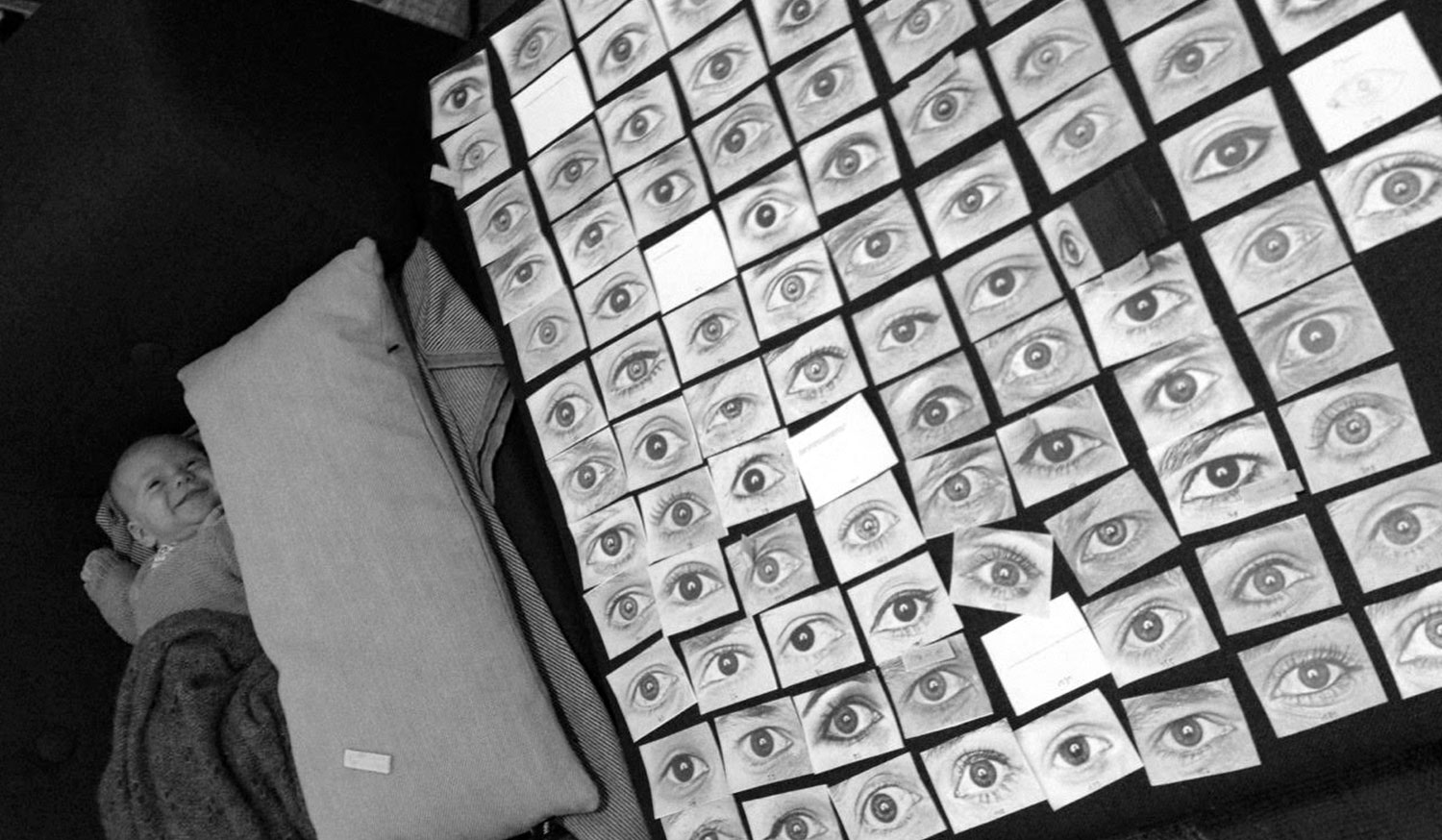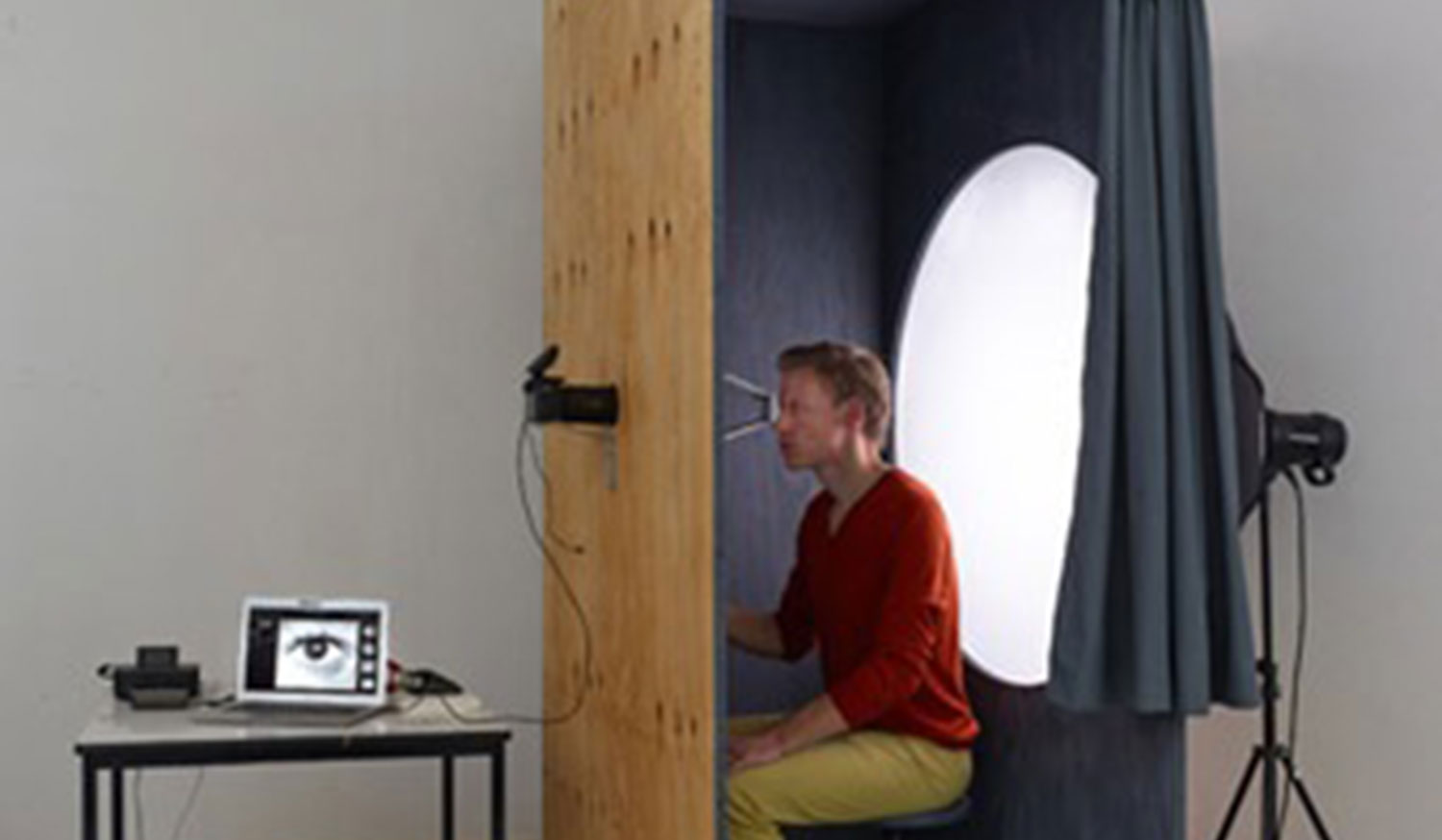 TOY MEETS ART
FIETE STOLTE, GERMANY
Eye, 2015
Silhouette (Publication), 2016
Each TOY member was photographed in Fiete Stolte's "Apparatus" that was installed during TOY Stockholm. All "TOY eyes portraits" have been united in the book "Silhouettes".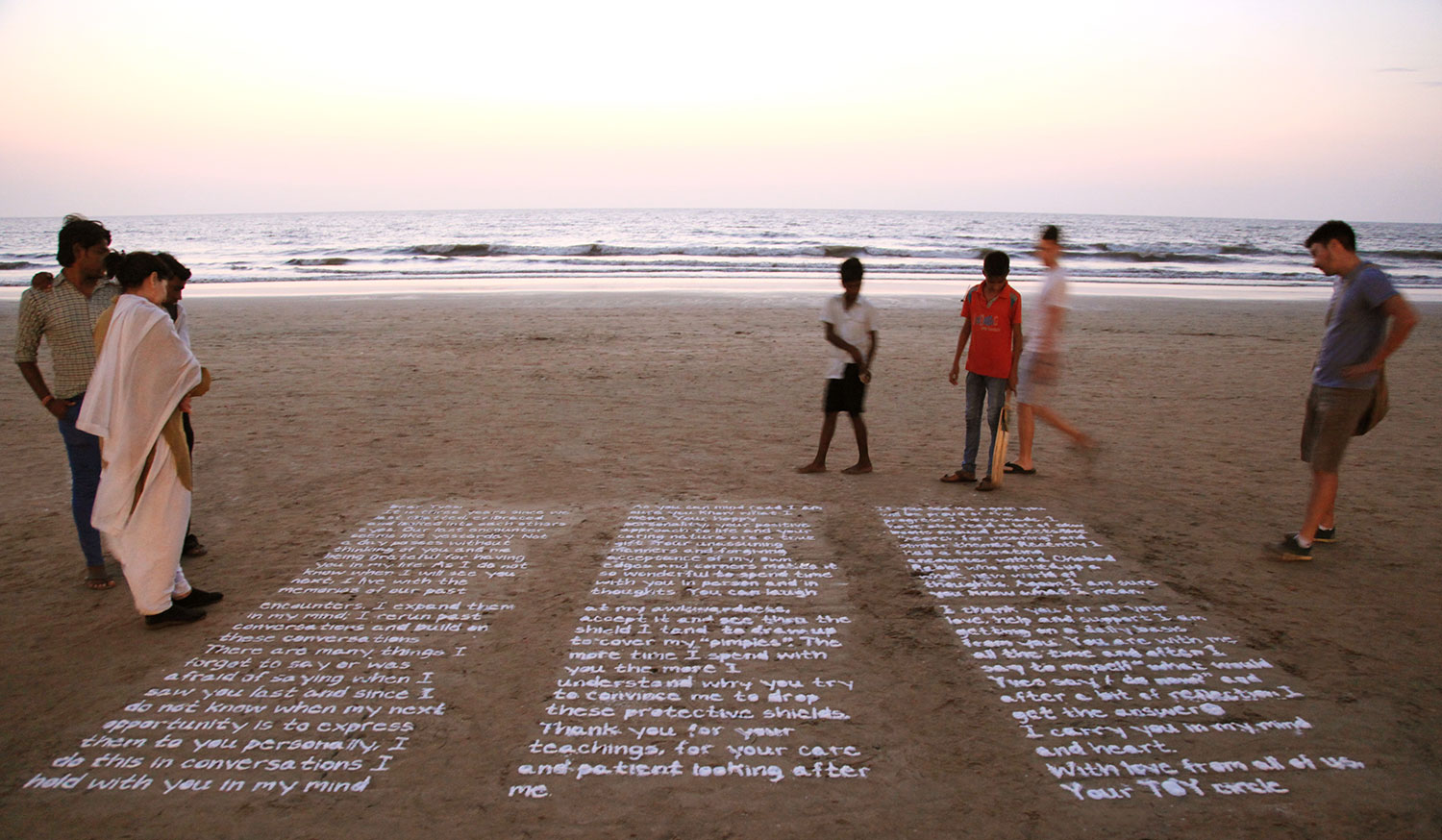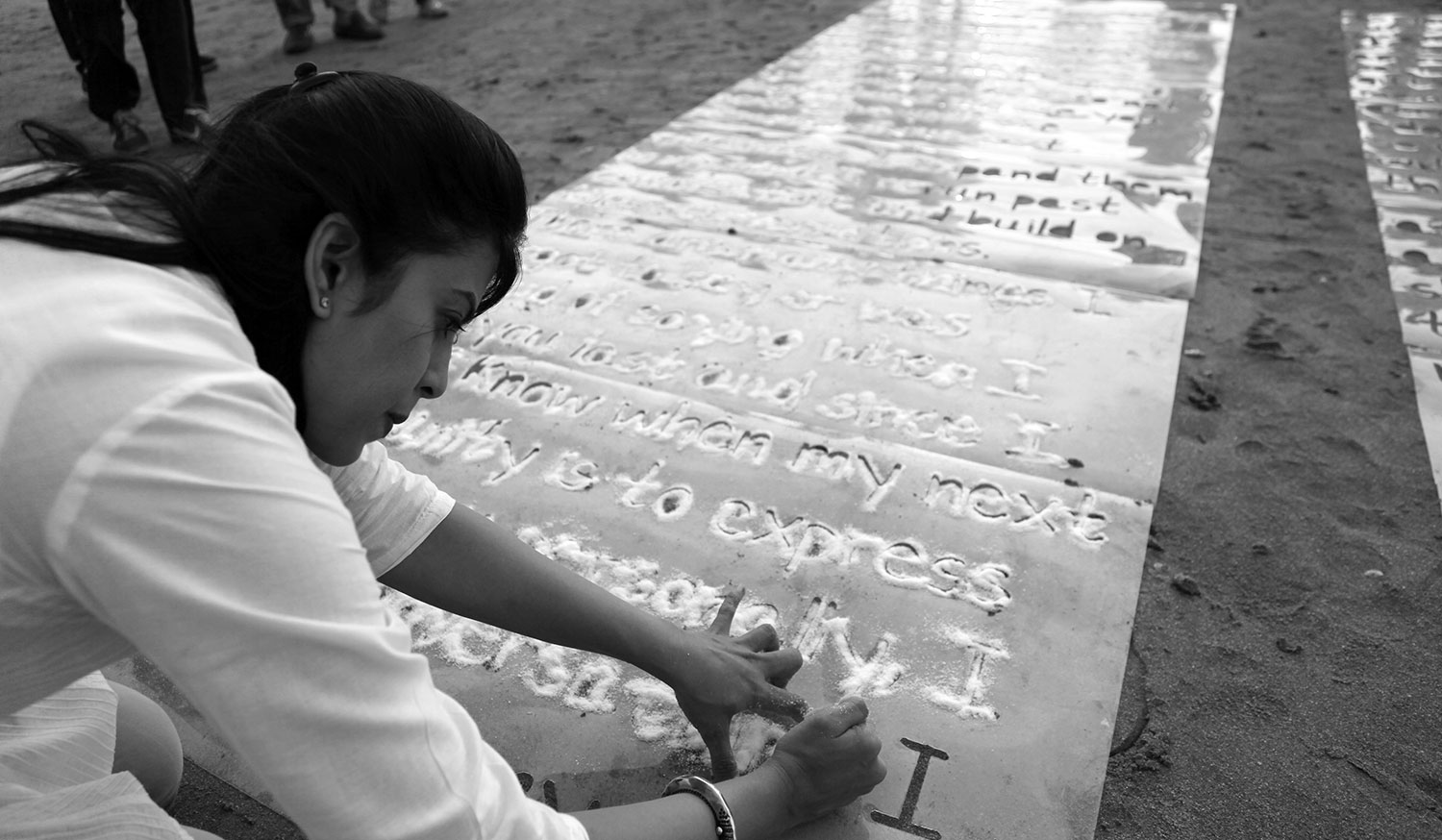 TOY MEETS ART
REENA KALLAT, INDIA
[EN]counters, 2014
Reena Kallat's [EN]counters from her "Saline Notations" was created from a letter for Yves. The installation was shown during the TOY event 2014 at the Thyssen-Bornemisza Museum, Madrid. View Love Letter.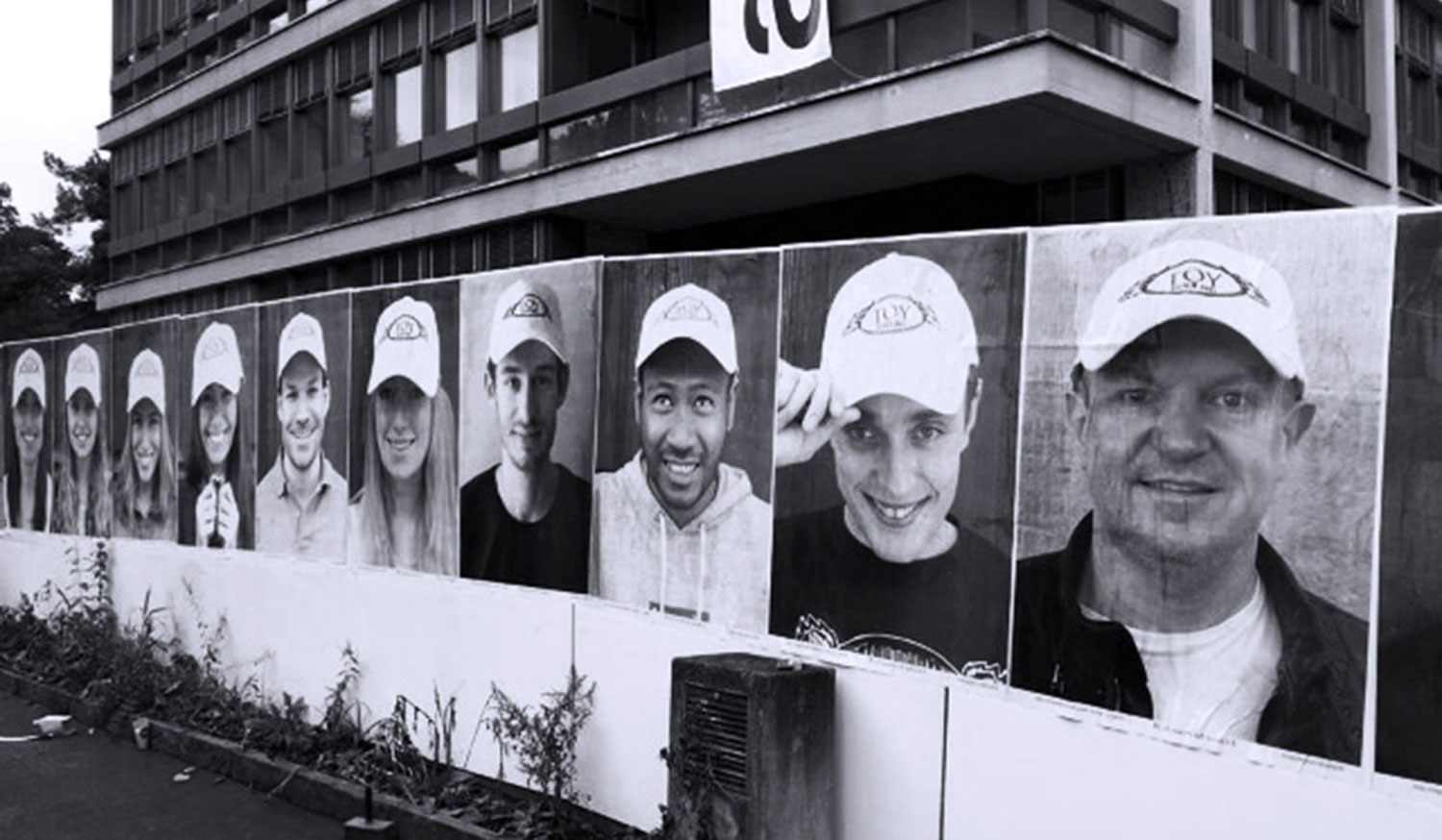 TOY MEETS ART
KAREN-SOFIE KVAMME, SWITZERLAND
TOY Inside Out project with artist JR, 2014
Karen-Sofie Kvamme used art as a method to help change the world, to spread the smile of all the TOY friends and to remember Yves. JR met TOY in Zurich. With the help of some TOY friends during the performance, she glued more than 150 portraits of smiling friends wearing the TOY cap on public wall.
TOY MEETS ART
TITUS KAPHAR, USA
Planting a creative seed in California, 2014
Titus Kaphar worked at the De Anza College in California for three weeks with a diverse group of students to create artworks that address the issues of the American prison industrial complex and police harassment of young black men specifically, and people of color in general.